4 18-inch Wheels VW Golf 7 GTI Santiago Look 5, 6, 7, 8, 4 Volkswagen VII VI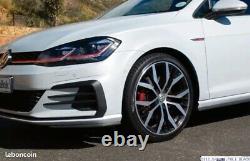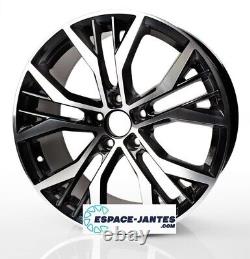 ESPACE-JANTES, a leader in the sale of rims and tires in France, offers you: 4 18-inch aluminum rims, brand EJ WHEELS, model EJP37 in POLI BLACK color. 4x payment by credit card is possible on our website. Do not hesitate to contact us by phone at 0970721916.
Open from Monday to Saturday from 9:00 am to 7:00 pm. Complete package with tires available (mounted, valved, balanced and ready to install), with the option to include TPMS Pressure Sensor.
To do so, please visit our website and select your car. FREE SHIPPING for all of metropolitan France, Corsica, Belgium, and Italy.