For Volkswagen Golf V 2.0 TFSI / GTi 2004-2009 Silent Exhaust 1846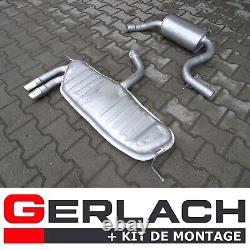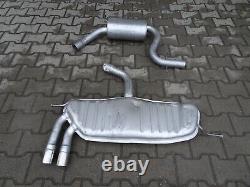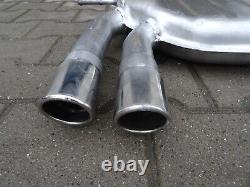 A high-performing customer service that cares about each customer. We personally ensure the tracking of our packages so that they arrive in perfect condition.
We work with the best manufacturers to offer you excellent quality products. Our customers' satisfaction rate is excellent. Delivery contents: intermediate silencer, rear silencer + mounting kit. Volkswagen Golf V 2.0 TFSI/GTi. 1984 cc, 200 HP, 147 kW.
1984 cc, 240 HP, 169 kW. Yes, only for cars with the catalyst / no, only for cars without the catalyst. If you have a question?
Do you have a doubt? Do not hesitate to send us a question and we will find a solution. Provide your car with a registration certificate: B.
Date of the vehicle's first registration 10/06/2003, D. National identification code of the type (in case of EC approval, mine type), P. Type of energy used, J. We recommend buying: CEMENT FOR SILENCERS.
Becomes as hard as steel! For repair and installation of used or new exhaust systems! Do not hesitate to contact us by clicking on the relevant form "Contact the seller". All delivery and payment information is available by clicking on "Delivery and payments". All packages are insured and you will receive a confirmation as soon as the shipment is effective.