Vw Golf Gti R 7 5g Gtd Tc 5g0 601 025 In Santiago Wheels 7,5j 19 Inches And 51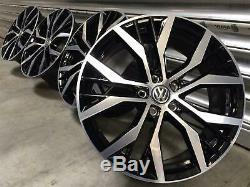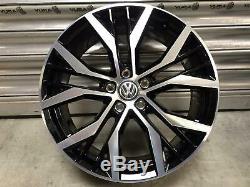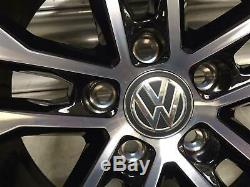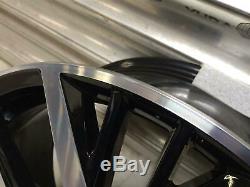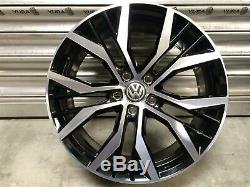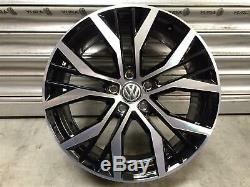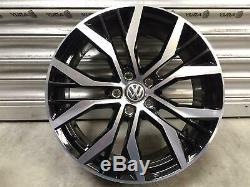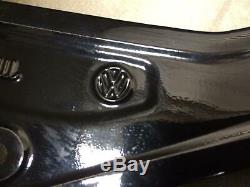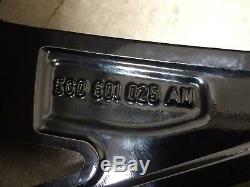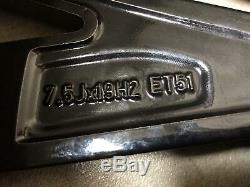 Vw golf gti r 7 5g gtd tcr 5G0 601,025 in santiago 7,5j rims 19 inches and 51. This product has been automatically translated.
If you have questions, feel free to contact us. Yura provides support in English! Redeem complete bikes in yura! Our range consists of 100% stock! Here's how we work!
Original & opportunity - 4 rooms 19 inch vw - (5G0) santiago rim alloy. Details of the rim manufacturer: vw original design: santiago rim size: 7.5 x 19 j and 51 holes h2 and circle of bolts 5 x 112 number (s) Manufacturer: 5g0601025an status: original and used. Cache hub where applicable, the hub caps are indicated not part of the article, but can be happy on request aditionellement be acquired. Imposing this article is subject to differential taxation according to 25a. The article is suitable for following vehicles: VW Golf 7 (5g / in) - Golf vw golf r 7 (5g / in) - Golf gti vw golf tcr 7 (5g / in) - Golf gti performance vw golf 7 (5g / in ) - golf gti clubsport vw golf 7 (5 g / in) - gti vw golf 7 (5 g / in) - gTD. Also independently verify before buying if the item fits your vehicle.
Standards yura - packaging each item is packed in a cardboard and solid square and suitable cushioning. Components and sensitive surfaces are additionally protected with cushioning material. Standards yura - depth profile \With 7.5 mm, the summer profiles are considered full or \On this basis, the wear percentages are calculated.
Under the legal minimum depth profile min. 1.6 mm (StVZO § 36) the profile is \The profile conditions that deviate from normal wear are explicitly mentioned. Excerpt from the Regulation on Road Traffic Licensing (StVZO). §36 tires and treads (2) the main profile must have a depth of at least 1.6 mm of profile over the entire circumference; the main profile consists of wide tread grooves in the central zone of the tread, which occupy approximately 3/4 of the width of the tread. StVZO, §36 tires and treads paragraph 2 Legal Status: 03/22/2019.
Standards yura - signs of wear each item is withdrawn in its entirety at a distance of approx. 100 cm photographed on a \Non sufficiently distinctive recognizable damage and traces of use are representative photographed in the \Signs of wear that are not recognizable on the \Decisive for the general state of all items photo information, the description of the status and description of the item. The articles are cleaned frontally for photos. The interior is only partially cleaned to record the data of the article.
In exactly this condition, the articles are stored and sent later. A cleaning of the interior occurs not instead of. New or out of absolutely new item factory that has never been mounted on a vehicle and has never been conducted. New - dismantling a vehicle exhibition or demonstration article that was mounted on a vehicle and eventually traveled very few km, where the rims and tires make no difference to a new article.
New - new bearings injuries item that can already assembled, however, there was little or no driving and no signs of wear, but there are traces of storage or transport, such as paint damage or similar . New - overpass / assembled as new article and a short drive transfer max. 150 km was conducted, but the rims and tires almost match new. In the case of island deliveries, separate charges apply. The following payment methods are accepted. Our complete wheel shop wheel contact 1 1. The item \The seller is \This item can be shipped to the following countries: Europe.