Vw Dsg Sport Knob, R-line, Gti, Lodging, Aluminum Blue Golf 5g1713203p # 7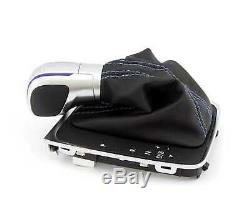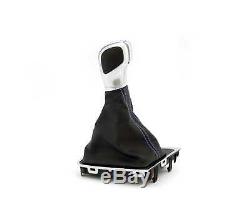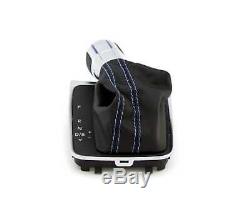 Vw dsg sports knob, r-line, gti, lodging, aluminum, blue, golf 5g1713203p # 7. This product has been automatically translated.
If you have questions, feel free to contact us. Auto Master operation - electronics - infotainment - oem updates. Knob shifter dsg, gte blue.
5G1 gke 713,203 p / internal o. This article is available in various options. Please specify the version of application in the payment process after ordering.
This article is individually assembled based on your number of wine for you. Please specify your wine crate after ordering. A shift knob dsg sport blue stitching is offered for sale for a vw golf 7.
This additional application form with aluminum is used only in the r-line models, gti, gtd and gte. The party is in good used condition. If corresponds to the part for your individual vehicle may depend on other factors, for example the equipment. It can only be taken if no universal commitment for the use in a specific vehicle. Important note: dengrenage dsg buttons can not be put on the shift rod once they are switched on the button.
Therefore, the new shift buttons come with a clamp that keeps the action open. Without such a clamp, gear shift knob can not be installed or only with enormous effort. We have provided this button a device against the outbreak.
This can only be removed when the gear lever knob is on the pole. This device is not visible in the photo. If the gear lever has been triggered in case of return, we charge 30 for repair. The warranty for the used portion of this quality is 12 months. You want to get a built item? With us you are right. In addition to the sale, we offer a service like DInstalling kfz-Meisterbetrieb in our room. We specialize in automotive electronics for Audi, BMW, Lamborghini, seat, Skoda, Mercedes and Volkswagen. While we focus on solutions that address the components in the factory or the like. Our expertise combined with many years of experience allows complex work of experts advice, excellent facilities and high customer satisfaction. Support, this is a promise made by over 10 years of experience and qualified personnel in auto dealerships.
The training necessary for security-related work on the airbags are available. Tnt / DAB + reception.
Cruise control, multi function steering wheels. Audi Bang & Olufsen sound system. Mounting posteriori us eu standard vehicles. Zirndorf in Nuremberg / fürth is ideally located in northern Bavaria and also good for transit visitors to reach.
We look forward to your visit! Ask for a complete offer fixed price by entering your vehicle data.
Find contact information in the imprint. Flying multifunction button, flying #vw polo .. steering wheel cover, chrome, opening 6c0419685a #v ..
multi function steering wheel, steering wheel, assistant, temp .. Multi function steering wheel, steering wheel, assistant padd .. steering column lever, handle, switch, cruise control, lane ..
multi function steering wheel, steering wheel, assistant behe .. pommel original cupra, automatic sewing red ..
shift knob, automatic, dsg, news, 6 c 1713203 #vw .. speed knob vw dsg sports, r-line, gti, gite .. knob shifter dsg automatic, like new .. 5g171320 design change button rs6, aluminum, auto, perforated ..
vw radio Eb / MQB. The expertise and experience through its own facilities. Behind station 4 90513 Zirndorf. The Commercial Register: Amtsgericht fürth, HRB 12843. 5G1 gke 713,203 p / intern o.
5G1 713 203 gke p. The item \auto \ parts \ cockpit \ levers speed, knobs \The seller is \and is located at / in Zirndorf bei Nürnberg.
This item can be shipped to the following countries: European Union, Switzerland.