Short Springs Volkswagen Golf VI 2.0TSi GTi/2.0TDi GTD 04/09-09/12 -25mm Cobra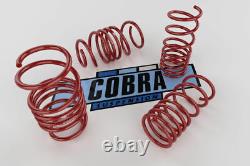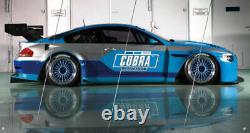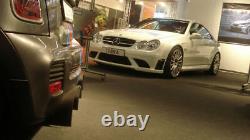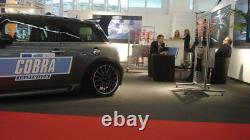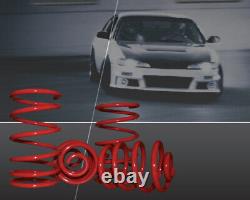 Short springs for Volkswagen Golf VI 1K 2.0TSi GTi/2.0TDi GTD from 04/2009 to 09/2012, Cobra. Front lowering: 25mm Rear lowering: 30mm. Upon order, indicative delivery time of 3-6 days (import from the Netherlands). With over 30 years of experience in designing and manufacturing springs, our lowering springs are designed to improve handling while maintaining safety and driving quality.
Cobra Suspension's suspension springs are made from high-strength silicon-chrome wire purchased from premium European steel manufacturers. The springs are cold-wound on CNC machines, heat-treated and shot-peened for longevity, finished with a phosphate treatment and a baked resin powder coating for a corrosion-resistant shell. By rethinking the original equipment spring and lowering the center of gravity, our technicians significantly improve the performance and appearance of your vehicle.
The implementation of a progressive spring rate allows Cobra Suspension to improve handling while maintaining maximum safety. We have been online merchants since 2001. Importers of TYC lighting and mirrors brand, Car SOUND replacement catalytic converters.
MAGNAFLOW Performance stainless steel exhaust systems, ASSO Racing sports exhausts. FGA Motorsport additional power boxes, COBRA springs and coilovers. Canotomotiv longitudinal roof bars/running boards.
To contact the right department: Tele-sales/Advice: Gilbert from 10:00 to 12:00. Ask the seller a question. Tele-sales/Advice: Thibaut from 14:00 to 17:00. We are closed on Saturdays and Sundays. Sole proprietorship with a capital of 1000 euros. S AIX EN PROVENCE n°: 535 376 008.